Berkeley 60 inch cyclotron
This is the 60 inch cyclotron built and operated at UC Berkeley in the 1930's.
While I was in Berkeley for a plasma physics conference twenty-five years ago, I visited the
Lawrence Hall of Science
. One of Lawrence's prototype cyclotrons was on display there in all its brass and sealing wax glory. I thought of the cyclotron when I was looking for ideas for a new physics LEGO model and when I saw the
photo
of Lawrence's children sitting inside the 60 inch cyclotron I had the inspiration for the touch of whimsy that I wanted.
If you click on a picture, you'll get the high resolution version (1 to 4 MB).
You can download the LDR format model
here
.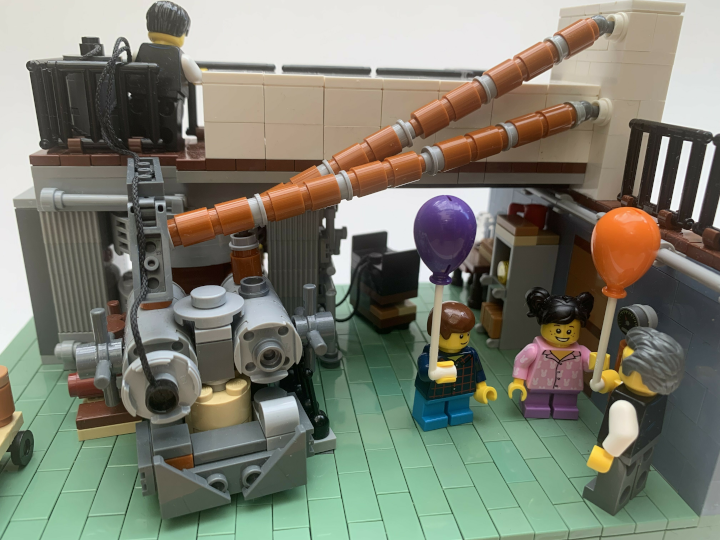 | | |
| --- | --- |
| Front view | Rear view |
| Plan view | Plan view, tilted |
| | |
| --- | --- |
| Left elevation | Right elevation |
| | |
| --- | --- |
| A technical discussion. | Detail, looking from left. |
| | |
| --- | --- |
| Balloons for the kids! A totally appropriate use of the lab's helium! | Balloons for the kids! |
| Detail of RF feed, looking from front | Detail of RF feed, looking from front |